Dog Fact file
Name: BONZO
Breed: PODENCO
Sex: MALE
DoB/AGE: 18 MONTHS + (at time of posting)
Vaccinations: YES
Chipped: YES
Spayed/neutered: YES
Ready to travel: YES
Special needs: NO
Friendly: YES
STATUS: IN NEED OF FOSTER / ADOPTION
DATE POSTED: OCTOBER 2018
Ref: 6000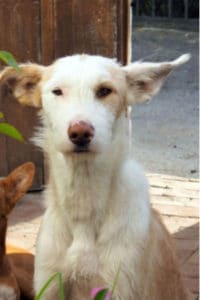 Hello everyone, meet BONZO
Bonzo is a large, wired haired Podenco. He's very friendly and about 18 month to 2years old. He has been castrated today and had his vaccinations.
Can anyone find a place in their heart and home for this super boy?
Please click on the images below to enlarge and view the gallery.