Daisy Diva

I had never put my little dog into kennels before as, when I inspected them, they all were so sad and gloomy-looking. I visited Cantalobos kennels before I made a booking to leave her and was very impressed indeed.
They are light, modern and very airy and even have paintings on the walls! I have known members of the staff for years and know how committed to animals they are. They treat cats and dogs with the utmost care and love.
I picked my little Daisy up today after her stay and can say that she was bright and happy and had obviously been very well-cared for. There cannot be anywhere better to leave a pet that in the care of Residencia Cantalobos. I shall never worry about leaving her again and would like to thank all the staff for making it such a lovely stay for both myself (not having any stress) and little Daisy – who sends a thank you kiss! X
Mrs. Muscutt, August 2014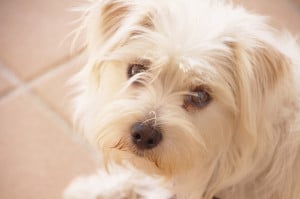 Wilson & Tinky

May we thank you for looking after Wilson and Tinky whilst we were away. They were both very happy, fit and clean when we returned.
We will most definitely recommend you to our friends when they need to kennel their dogs in the future as it is most difficult to find a reliable and friendly kennel. Again thank you for what is a very difficult task and we will keep the photos that you were kind enough to take of their stay with you.
Mr. and Mrs. Ford, May 2014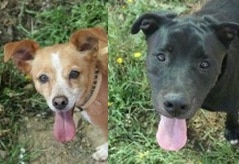 Bob & Amber

We boarded our two dogs, Amber and Bob, with Cantalobos for seven nights. We took advantage of their pick up and drop off service, which was very convenient for us.
When our dogs came home, they looked in great shape. They were clean, happy and had obviously had a lot of exercise and fun. We are not sure if someone took the time to do some training with Amber but we were pleasantly surprised to see she was much better behaved! (She is a podenco and notoriously difficult to train). We were also given two fantastic pictures of Amber and Bob, which was a lovely gift to recieve.
We would highly recommend Cantalobos. The owners and staff absolutely love dogs with a passion. The facilities are first class and most importantly, you can be sure that the dogs come first and are well looked after.
S. & A. M. La Herradura, Spain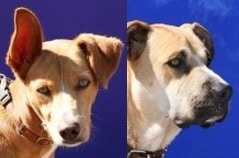 Lola & Lalli

We made a visit to the Refugio to look at the boarding kennels accommodation and to find the actual location. We were absolutely amazed at the facilities there and the standard of cleanliness. The whole set up was wonderfully organised and professionally run by a dedicated team.
Our two dogs, Lola and Lalli, spent two weeks over Christmas at the Residencia Cantalobos and although they cannot tell us, we are sure they were totally happy there. They certainly returned home looking very healthy and we will definitely use the Refugio again when we go away.
From our experience we would have no hesitation in recommending the Refugio Cantalobos to anyone considering leaving their dog or cat while on holiday.
Thank you.
Mrs. Noton, June 2014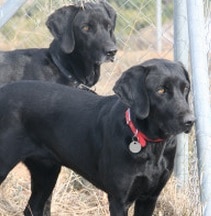 Jodie, Papous & Suni

We would just like to say a big thank you to all the staff for the excellent care of our 3 cats, who thoroughly enjoyed their holiday in Residencia Cantalobos.
It was such beautiful surroundings for them to exercise and they returned looking very healthy and with 3 toys to play with.
A great bonus was having the cats collected and returned.
I would love to recommend this excellent facility to everyone for their dogs and cats. I sincerely hope that this non-for-profit is very successful.
M. Duke, May 2014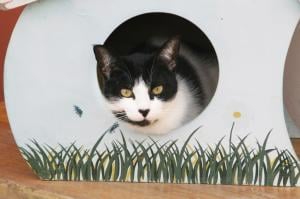 Picolette & Ayette

I left my two cats at Cantalobos for 16 days while we were away, and was a bit worried as they had never left home before, but they did just fine. Karin and her daughter are absolutely wonderful with animals, and the place is spotless, so if you want your pets to be safe and well looked after during your absence, there is no better choice, and it´s all for a good cause too since they use this money to care for abandoned animals.
G. Riviere, La Herradura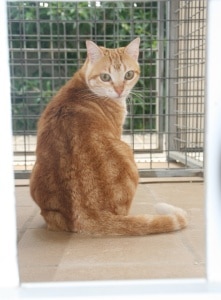 This is box title

Ein grosses Dankeschoen fuer all die Menschen, die nach Lily geschaut haben.Sie sah praechtig aus als sie nach Hause kam und von ihrem Verhalten her, hat sie eine schoene Zeit bei euch gehabt, denn sie hat sich sofort wieder in ihre.
A big thank-you to all the people that looked after Lily. We brought her back home looking fantastic and from her behaviour she had enjoyed her self with you, she slipped back into her routine as if she had not been away. Again Thank-you it means a lot to us to know how well she is cared for.
Familie Claridge, La Herradura, Juni 2015 (Übersetzung der Originalnachricht aus dem Englischen)

This is box title

My dog Teddy was at the pet hotel from the 29th of April to the 12th of May 2015. He enjoyed his stay and has come back home fit and healthy.
In my next holidays I will leave Teddy again with such lovely people that really care and love animals.
I appreciate your dedication and professionalism.
M. Gillet, La Herradura, May 2015 (translated from the original French comment)

Dexter

Hi there, Thanks ever so much for looking after Dexter for us whilst we were back in England. He was returned to us fit and well and looking very content. We are very happy with the care and attention he obviously received whilst with you and will recommend you to everyone we know. He settled back into our cabin quickly and is chasing a ball around the garden as we write. Thank you all again and we look forward to seeing you soon. Regards,
Family Baynham and Dexter. April 2015

Kioba

Thank you very much for taking care of my precious Kioba. I hope we can count on your services in the future. I will recommend Residencia Cantalobos to everyone I know. Kioba is perfectly well. Thank you very much.
A. R. Rivas, April 2015 (translated from the original Spanish comment)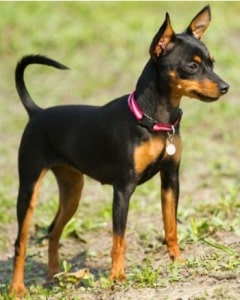 Dakota

We are very happy to have left our doggie in this pet hotel. We trust them completely, as they are lovely people who take great care of the animals and give a great service, so that Dakota felt like at home. Dakota has come back very happy and has even gained some weight!!!
Thank you very much.
Belén C, April 2015 (translated from the original Spanish comment)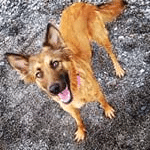 Bing & Ike

Our two dogs – Bing and Ike – regularly visit the kennels for a few days or longer. Every time when we pick them up they're healthy and cheerful. The people at Cantalobos are friendly, relaxed and professional. The place itself is very attractive, spacious and clean. So we are happy to leave our dogs in their hands.
Astrid & Johan, March 2015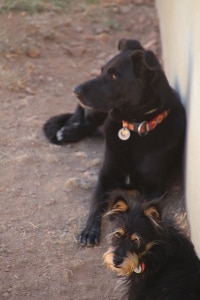 Bimbo

Congratulations! I am very happy with how you have treated my dog Bimbo. I am very grateful for how well you have looked after him. I fully recommend Residencia Cantalobos as it is an ideal place for your pets!
Kindest regards,
Silvina Gareis, December 2014 (translated from the original Spanish comment)

Hugo

Thank you, so much, for taking such good care of Hugo. He looks great and is in fantastic form, happy and lively. We half expect him to miss the action and friends though and, guess, we can't blame him. You guys run a fantastic place and we shall most certainly send you the highest praise and glowing recommendation that potential other dog and cat owners hopefully will read.
Charlotte & Allan, August 2014
Hugo spent about four weeks at your most wonderful place from end July through end of August. We cannot say how pleased we are to get to know you all and see for ourselves the care and attention you provide to both animals in dire need of extra care but also to the ''paying guests'' such as Hugo. You facilities are top class and Hugo, clearly enjoyed his stay and he looked and behaved like a happy and healthy dog when we came to pick him up. We look forward to placing Hugo in your good care during January/February when we travel abroad again.
With the best wishes for your continued success.
Charlotte & Allan, September 2014

This is box title

Thank you very much for taking care of Chica. You can see and feel that your shelter and kennel/cattery project has a large input of love and care. I congratulate you for your tenacity and your love for animals and I highly recommend your kennels and cattery to all who apart from leaving their pet in good care want to collaborate with a good cause.
Beatriz L. E. August 2014 (translated from the original Spanish comment)

This is box title

Just a little note to thank you all for looking after Mango so well, she is one very lucky dog to have been with you.
Mrs. Soulsby, August 2014