Jardín de la Alpujarra, Orgiva Tea Garden, Jardín Nevada
We are delighted to announce the opening of three distinctive gardens to the public for the weekend of 27th/28th May, 2017.
This charity effort is being organised by a group of like-minded horticulturalists who have opened their gardens to many visitors on a regular basis in recent years and have decided to join forces for this special weekend.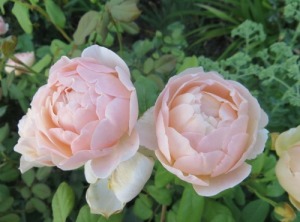 This great event will give visitors a chance to see the Alpujarra region of Granada in all its glory and give access to some of its hidden gems and magical corners. Refreshments and other events and activities will be taking place throughout the weekend, more information to follow or refer to our Facebook page below.
Tickets for all three gardens can be purchased on the day from any one of the participating venues. Each garden will be donating the proceeds from ticket sales to named local Charities – Acompalia, Valle Verde Animal Rescue and La Chocolatada.
Tickets will cost 5€ ( 2.50€ for children under 12 years) and give entry to all 3 gardens.
Jardin de la Alpujarra – a delightful mountainside garden situated at an altitude of 1250 metres, close to the village of Pórtugos. Exceptional range of plants and design ideas.
Orgiva Tea Garden – situated just outside Orgiva, offers the opportunity to meander and enjoy the plants and animals that abound. Delicious teas, homemade cakes and sandwiches are available.
Jardin Nevada – a terraced garden above Lanjarón, with healing herbs, a poison plant trail and glorious bee friendly plants to enjoy along with stunning views
Contact details
For more details on the events and how to get there check out the following links:
Open Gardens Andalucia – www.facebook.com/opengardensandalucia/ #opengardensandalucia
Jardin de la Alpujarra – www.jardinalpujarra.com info@jardinalpujarra.com Tlf: +34 646 430 656
Orgiva Tea Garden www.orgivateagarden.com kay.d.byrne@gmail.com Tlf: +34 620 392 566
Jardin Nevada – www.nevadanaturales.com sue@nevadanaturales.com Tlf: +34 689 033 810